More details available soon!
Family of Fallen Hero – Petro Kizim
Petro Kizim's widow and their little son (2013 year of birth) are native to Cherkasy region, Ukraine. Petro Kizim was 24 years old on March 5, 2015 sitting in a truck with his friend and neighbour Oleksandr Behersky when a deadly strike killed Petro on spot. Family of Petro Kizim is one the first families supported by the I CARE program since it was announced in June 2015.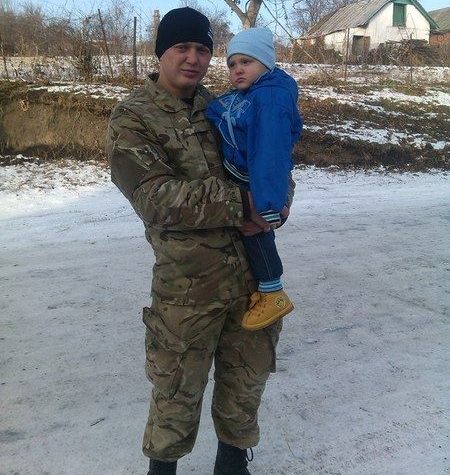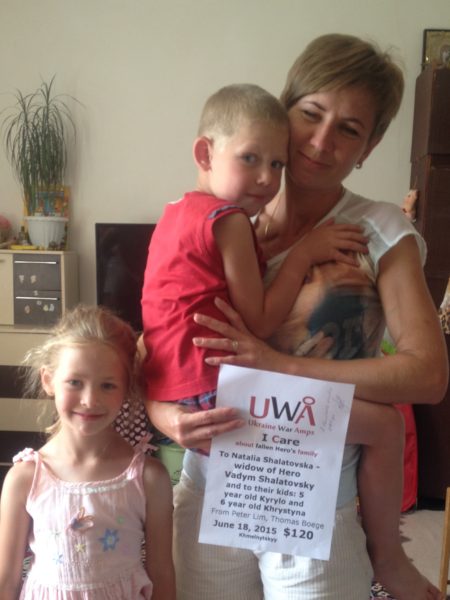 Family of Fallen Hero – Vadym Shalatovsky
The family of three lost their beloved husband and daddy in a battle. In September, 2014, Vadym Shalatovskyy had been only 9 days in the army when his car was shot through and he was killed. For many months his family was waiting for news from him, not knowing what happened to him. In March 2015 body of Fallen Ukrainian Hero Vadym Shalatovskyy was identified and he was buried in city of Khmelnitskyy. Since then Vadym's widow and the couple's two kids have been living on the single grand mother's pension. Ukraine War Amps community stepped in to support the Fallen Hero's family within "I CARE" program.
Family of Fallen Hero – Dmytro Rudenko
When journalists found the house of Dmytro Rudenko, the fallen warrior's two-year-old son was the first to greet them. They were disarmed by the sincere smile of the boy who never again would see his father alive. So began our acquaintance with the family of the man who posthumously was awarded the Order For Courage.
Before the war, music was Dmytro's profession—and his passion. He instilled the same love in his children. Eldest son Vlad plays saxophone; daughter Dasha the piano, and the youngest, Ivan, accompanies on flute.
He commanded an infantry-fighting vehicle amid some of the fiercest fighting in 2014. As fighting units fell apart, Ukrainian patriots urgently reformed into new squads in the midst of battle. Dmytro joined a tank crew. It would be his last mission.
Dmytro's wife endured months of searching and uncertainty before Dymtro's body was found in November. Authorities identified him through DNA, and in March 2015 he was laid to rest with full military honors.
Mourners remembered him as a dutiful son, a loving husband, a devoted father, and a good friend.