Ukraine War Amps sole purpose is to assist Ukrainian soldiers and patriots that have been maimed or injured in the ongoing armed conflict in Ukraine.
Головна мета Ukraine War Amps це допомога українським військовим та патріотам, які перенесли ампутації та отримали важкі поранення підчас нинішньої війни в Україні.
Ukraine War Amps was created in July 2014 and was founded by Gene Berezovski and John Broadhead who both work within the field of medical technology and saw an immediate opportunity to provide financial assistance to those facing debilitating injuries from the war. For many Ukrainian veterans' accessibility to modern medical treatment and rehabilitation is beyond their financial means.
Both Gene and John know the importance of proper medical treatment and have seen the impact of technology on those recovering from serious injuries. Unfortunately, many of the Ukrainian soldiers lack the level treatment their counterparts receive in countries like Canada and never obtain adequate care for their injuries. Joined by hundreds of friends from all over the world the Ukraine War Amps community helps alleviate the burden placed on both soldiers and their families by providing a means of donating a monthly stipend, so that they can heal and live to the best of their abilities.
Over $150,000 USD has been raised by the UWA community and delivered to wounded soldiers, families of fallen soldiers, and children of war in Ukraine.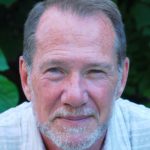 John Broadhead
John, co-founder of UWA, was raised in Toronto, Canada. John's exposure to new technologies through his career, and passion for helping others brought together skills needed to establish UWA and make it a success! After Russian occupation of Crimea, John jumped into action which in July 2014 resulted in creation of Ukraine War Amps! John's an engine of UWA and his ideas are laying in fundamentals of Ukraine War Amps. John enjoys spending time with his family and he is also keenly interested in golfing.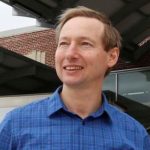 Gene Berezovski
Gene, co-founder of UWA, was raised in Kyiv, Ukraine. After receiving his B. Sc. In Engineering, Gene has worked in Hi-Tech Industry bringing modern technology and state of the art solutions to his customers in the hospitals, rehab centers, and clinics across North America, and around the world. Gene's valuable experience and strong desire to support those in need culminated in founding Ukraine War Amps in July 2014. Ever since Gene is behind UWA operations. Gene's passions include swimming, teaching, gardening, and history.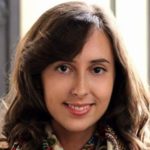 Ivanka Babyak
Ivanka joined UWA in 2015 and became our organization's representative in Manitoba. She is actively involved in community outreach by spreading the word about UWA locally and performs fundraising activities like organizing fundraising events for UWA, reaching out to local donors, and collecting donations on behalf of UWA beneficiaries. Moreover, Ivanka made a significant amount of donation to wounded soldiers within our Adopt a soldier program, as well as personally paid a visit to meet wounded soldiers in Ukraine.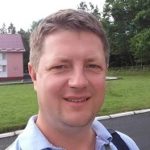 Roman Krupa
Roman Krupa is UWA's liaison in Lviv, Ukraine. He visits the wounded soldiers in hospitals, delivers financial aid and medical supplies, and meets with Adopt a Soldier program's beneficiaries at their residences. Roman also facilitates our Visit a Soldier program in Lviv, Ukraine and connects donors, who visits Lviv from various parts of the world, with beneficiaries of "ADOPT A SOLDIER" program run by UWA.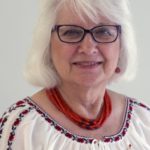 Natalie Ostryzniuk
Natalie Ostryrzniuk joined our organization in 2015 and have been actively participating in Adopt A Soldier and I Care programs. In 2016 Natalie became UWA's Saskatchewan Branch Manager. She engages several people within her community to take part in our organization's programs and help Ukrainian veterans, children of war and families of fallen soldiers.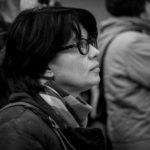 Yulia Severyn
Yulia Severyn is our Community Relations Coordinator in Ukraine. She acts as a liason between donors from all over the world and the beneficiaries in Ukraine. She helps our veterans and I Care program families to develop long-term connections and friendships with their donors. Yulia makes sure to keep all our information current and promptly updated.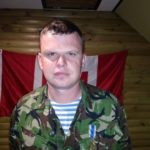 Oleksandr Kravchuk
Oleksandr Kravchuk is our Social Media Coordinator based out of Ukraine. He regularly posts all the contents on Ukraine War Amps Facebook page to keep the entire community up to date. Oleksandr speaks English which helps us to build a bridge across the ocean.