A big THANK YOU for your interest in hosting an event in support of Ukraine War Amps. Every dollar you raise will directly benefit a wounded soldier or an orphaned child.
Here are some ideas for hosting an event: bake sale, board game event, dinner gala with a keynote speaker, garage sale, high tea, and seasonal events.
Once you have the plan to host an event, it's time to get started!
Download, complete, and send the signed Event Proposal Form to events@ukrainewaramps.ca
We will be in touch with you within five business days. Once you're registered, we can provide support to your events by giving you information about our current fundraising campaigns, annual reports, and newletters.
If you intend to use our logo and the organization's name, you must get prior approval from our board members.
We welcome you to promote your event on our website, Facebook page, and other social media platforms.
We once again thank you for supporting our mission of providing financial aid and services to our wounded victims in Ukraine.
Winnipeg Volleyball Tournament Fundraiser
Special thanks to Ivanka Babyak and Oleg Azovsky for organizing the Volleyball fundraiser since 2017!
In July 2019, Ivanka and Oleg organized another Winnipeg's 4th Annual Ukrainian Volleyball Tournament to mark 5 Year Anniversary of Ukraine War Amps. We thank everyone who organized, contributed, and participated in this event.
On August 23, 2018 Winnipeg held its 3rd Annual Ukrainian Volleyball Tournament in support of UWA. Over 50 people attended the tournament with 5 teams participating in the competition. The funds raised was given to support Mykhaylo Lupeyko, a Ukrainian Hero, double amputee,and a beneficiary of ADOPT A SOLDIER program!
Similarly, in 2017 Oleg Azovsky raised funds to benefit UWA! The funds were allocated to Hero Roman Didera and Hero Mykola Yavorskyy to cover their monthly medical expenses.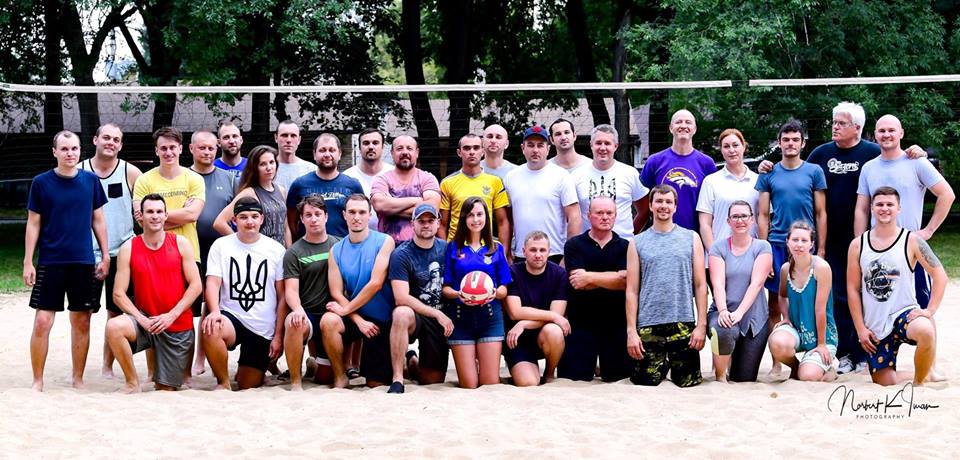 Ukrainian Festival Fundraiser & Annual Ukrainian Parade Event
UWA highly appreciates the support of Ukrainian Museum of Canada, Ontario Branch!
The museum sold our products from the UWA store during the biggest Ukrainian festival in North America.
Special thanks to Tamara Ivanochko and Claudia Mykytyuk for their help and incredible contribution to UWA success story!
The annual parade is our community outreach event held every year in September to raise awareness about our organization.
Lemonade Stand Fundraiser
The first Lemonade fundraising event took place in May 2017 and was hosted by Nadijka from Winnipeg, MB, Canada to benefit the wounded in Ukraine through ADOPT A SOLDIER program. Nadijka is the youngest fundraiser of Ukraine War Amps.
The donation made by Nadijka, after her successful lemonade sale, allowed UWA to adopt yet another soldier! The beneficiary was Oleksandr, a young Ukrainian Hero, who saved other soldiers lives by covering an exploding grenade with his body.
Ukraine War Amps heartfully thanks Nadijka, her family and our organization's Manitoba branch manager for such a touching and meaningful gesture!