Click to learn their story.
More details available soon!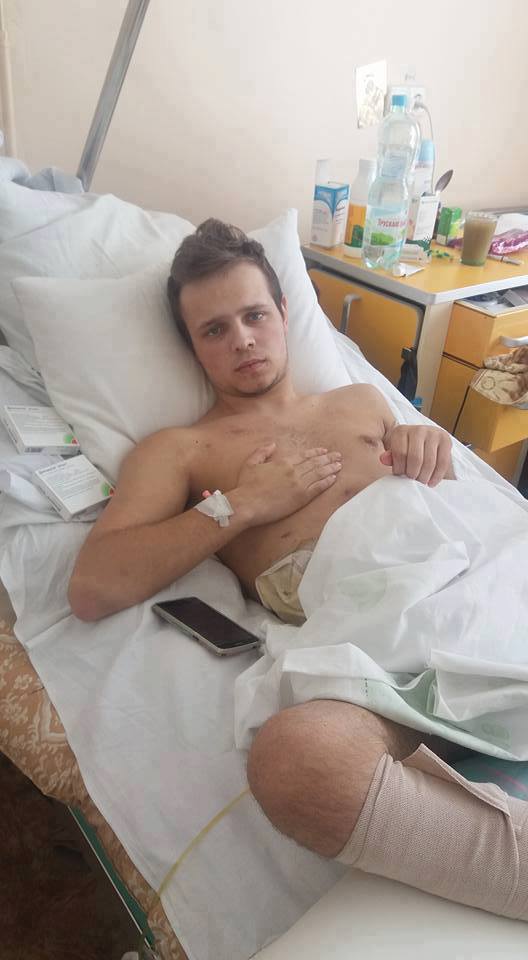 Yuriy Omelyukh
Yuriy, a 23 year old veteran, was severely injured during the conflict. Bullets went through the liver, gallbladder, kidneys and finally hit the spine. After the tragic incident, he was moved to the city of Kovel, a military hospital in Lviv, where the bullets were removed during the surgery. After the surgery Yuriy experienced excruciating pain and it was so intense that Yuriy's cry was heard outside the hospital in the street! He underwent medical treatment there for about six months. During this time, doctors from the neurosurgical department performed several surgeries, including three major ones in the spine. Despite all the surgeries, he was unfortunately put in a wheelchair and to make things worse there was no sign of relief from the pain. He will be in a wheelchair and suffer from chronic pain for the rest of his life. He needs a minimum of $50 a month just to cover his medicine costs. Yuriy's family is looking for better treatment options in Ukraine and abroad. When there is no sufficient funds to even cover his regular medications where would the family find money for further treatments!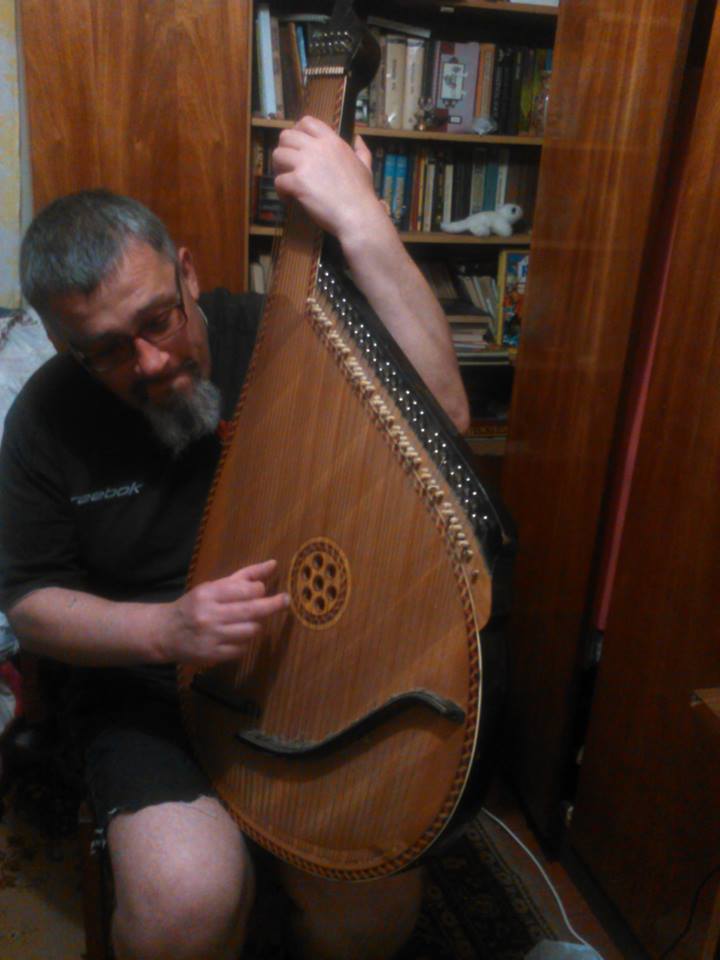 Oleh Onyszczenko
Oleh Onyshchenko, Aidar regimen, call sign "Mute". Before the armed conflict, Oleh worked at a construction company. But when he saw a threat to his beloved Ukraine loomed, he did not hesitate to go to the front as a volunteer soldier. Oleh took part in many battles and received multiple injuries. These injuries eventually led to many diseases. He suffered a severe concussion and had his gallbladder removed. He also suffers from diabetes. After all the medical treatments he was given a status of a second group disabled person. Also, Oleh still has not received any financial support from the government. The negligence of the state has pushed a whole family of three into poverty and endless suffering. He is neither able to support his wife and his little daughter nor have enough funds to purchase the much needed medicines to quickly recover from his illness and go back to finding a job. He needs our help and any funds you send him will bring this family back to a normal life.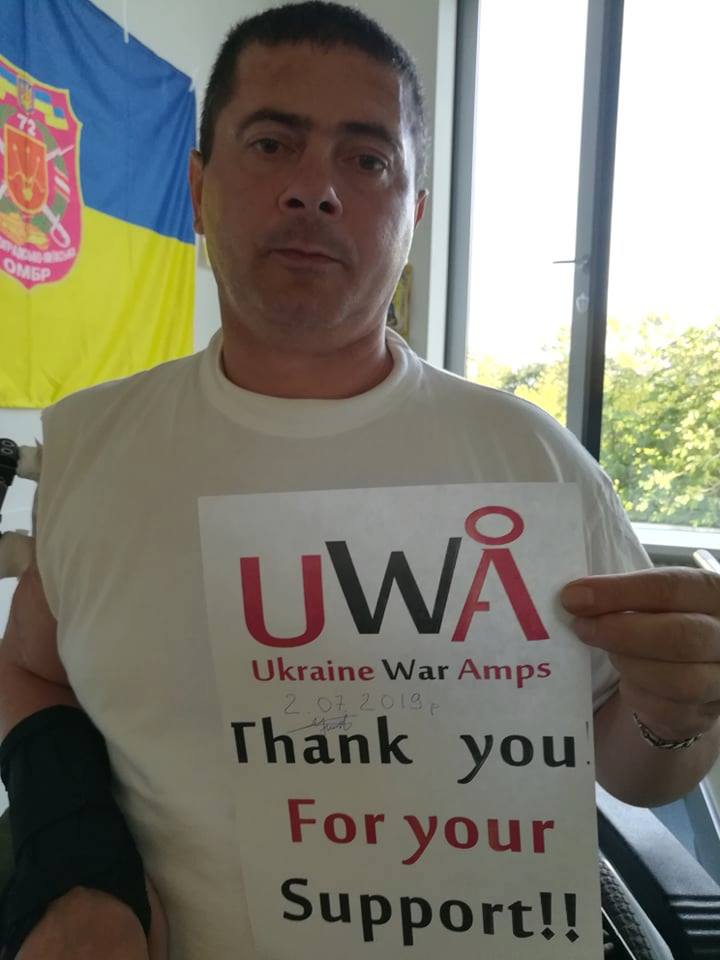 Viktor Tsymbalyuk
Viktor Tsymbalyuk is a 38-year-old serviceman from the village of Blahodatne in the Cherkassy region. He joined the army at the very beginning of the armed conflict in Ukraine. Before the war started he used to be a musician. When he took part for the third time in the frontline at Debaltsevo, he was seriously wounded in the leg and had two contusions in the injuired area of his body. He was then sent to the hospital for surgery for which he paid from his own pocket. Later in another combat, Viktor received heavy mine-explosive injuries from the attack of the militants in the town of Avdiyivka. The fragments riddled his upper and lower limbs, as well as caused a serious splinter wound in the right shoulder that resulted in heavy loss of blood. The financial aid is needed for the treatment and rehabilitation of the Hero.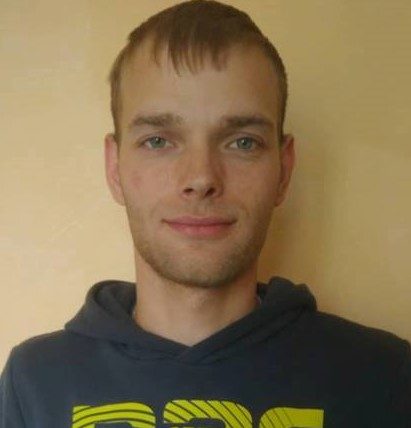 Ihor Skavranskyy
When he was only 11 years old his mother died and later in 2015 he lost his brother too. Ihor studied computer programming at an orphanage school. His dream was to become an IT specialist. When he was a child he used to pretend like a soldier and very much adored the uniform of a soldier. His childhood fantasy actually became a reality when he signed up as a volunteer soldier to defend his Motherland at the ATO zone. In August 2016 he was sent to a training camp, and in September he had his combat coordination and was sent on the front line near Kominternovo. On February 24, a sniper wounded our marine man, Ihor, from the 36th brigade. The sniper's bullet damaged the internal organs and hit the stomach directly that caused acute pain. He had a very serious abdominal injury with the damage of the liver, transverse colon, and cecum. Adding more to his trouble, he has numerous perforated fractures of the right wing of the ilium. He also had his intestine removed recently. Furthermore, Ihor requires a surgery, recovery time, and rehabilitation. Without your help all this wouldn't be possible.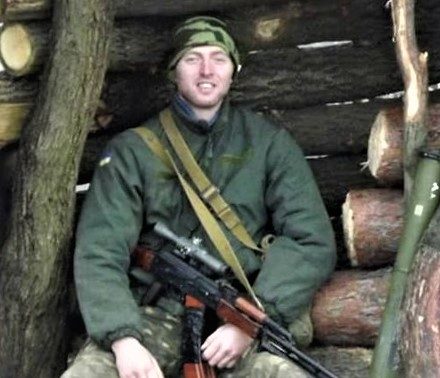 Oleksiy Sokil
Oleksiy Sokil, aged 32, was born and raised in Zaporizhzhya. After graduating from high school he served in the army for about 18 months. Then he returned home and woked for different companies from various industrial backgrounds. When the war began in 2014, Oleksiy went to the front as a volunteer. He was enlisted in the 37th battalion of the 93rd brigade. As part of this military unit, the hero fought near Donetsk in Avdiyivka until the end of December 2014. In January 2015, the 37th battalion was redeployed to Mariupol. As a result of living in unhealthy and constantly changing environment at the front, the health of the Oleksiy deteriorated. He had to adapt to different surroundings that had exposure to toxins, air pollution, water contamination, poor sanitation, and fluctuating weather conditions. He was diagnosed with pneumonia, tuberculosis and then with hepatitis C. Within a year he was treated at various hospitals in Kyiv and in December 2016, Oleksiy was hospitalized in Kyiv. The medical treatment he received at the Zaporizhzhya tuberculosis dispensary did not bring any good results. His health hasn't shown any signs of recovery as his condition seems to only keep deteriorating. We ask for your help to support the Hero financially till he gets back to good health and nomal life.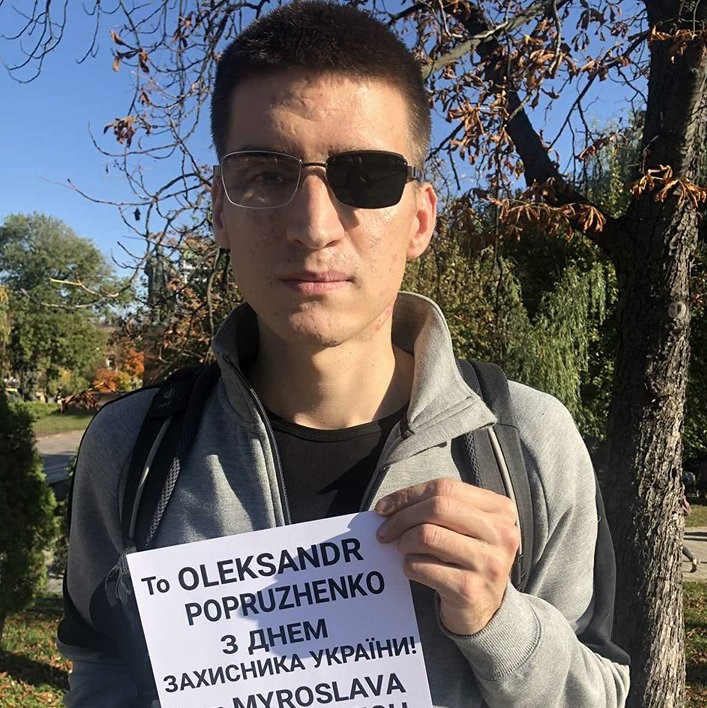 Oleksandr Popruzhenko
Military instructor Oleksandr Popruzhenko covered a grenade with his body in order to save the lives of 30 mobilized soldiers. Oleksandr graduated from the military institute and was sent to Mykolayiv to train newly mobilized soldiers. The 20-year-old instructor was training newcomers to throw grenades. At one of the sessions, a de-pinned grenade fell in the midst of the soldiers. Oleksandr did not hesitate, and covered the grenade with his body. He suffered numerous serious injuries and medics from Odesa Military Hospital managed to stabilize his condition. Multiple surgeries carried out on his eyes to save his eyesight with little success. Today against all odds Oleksandr got married and entered Kyiv's University, History Faculty. The young Ukrainian Hero is supported by Ukraine War Amps since 2017 within ADOPT A SOLDIER program.