We know life is hard, but for some life is even harder. Please, help us help.
Mission Statement
Ukraine War Amps sole purpose is to assist Ukrainian soldiers and patriots that have been maimed or injured in the ongoing armed conflict in Ukraine.
Головна мета Ukraine War Amps це допомога українським військовим та патріотам, які перенесли ампутації та отримали важкі поранення підчас нинішньої війни в Україні.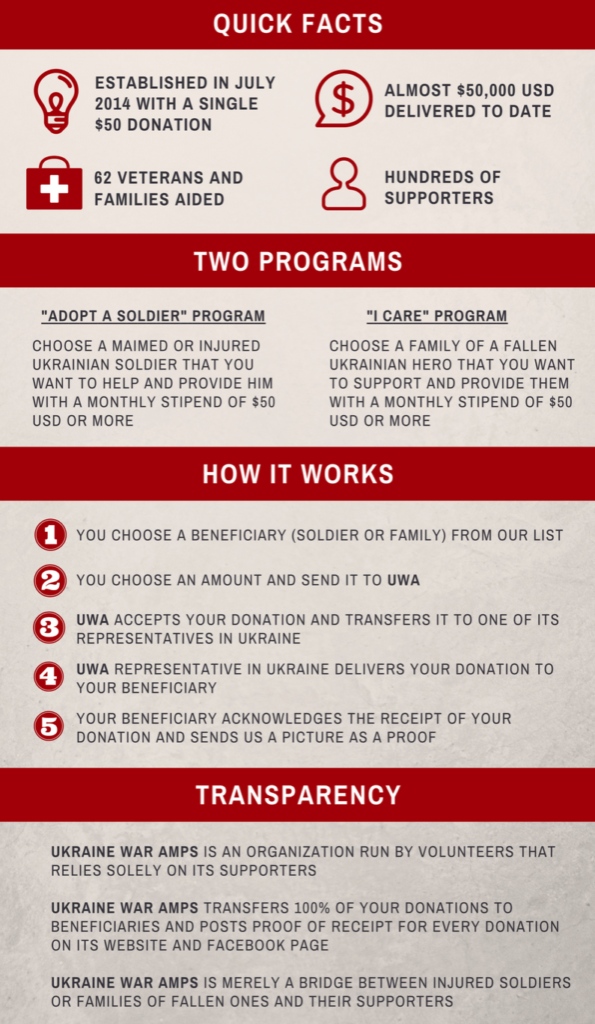 Please listen to our radio interview on Nash Holos radio regarding this project:
Radio Interview on Nash Holos
Our Adopt a Soldier crowd funding site is here. Any assistance you can give is hugely appreciated.
Please leave your message to the Adopted Soldier on our Home page. It will be delivered together with funds.